Peace of Mind provides time and space for IDF combat veterans to process their combat experiences in a supportive environment, including a week spent hosted in a Jewish community abroad. 
The veterans emerge with strengthened emotional and mental health, allowing for a healthier transition from military to civilian life.
The need
Thousands of released Israeli combat soldiers transition from military to civilian life annually.
Despite the ubiquitous image of the resilient Israeli soldier, long-term effects of veterans' exposure to stress from combat are well documented and complicate the transition to civilian life.
Most veterans do not suffer from PTSD, yet 80% of Peace of Mind participants experience mild to severe traumatic symptoms which may include:
Relationship difficulties

Restlessness

Disturbed sleep

Guilt feelings

Inability to feel/express emotion

Depression

Hyper alertness

Survival mode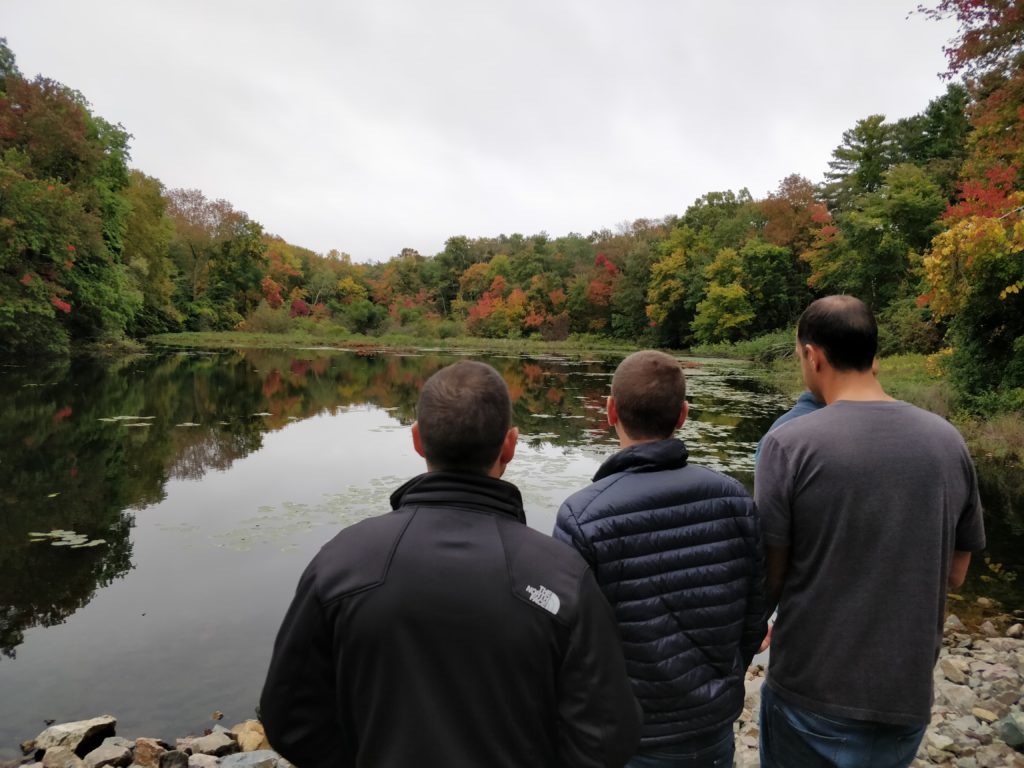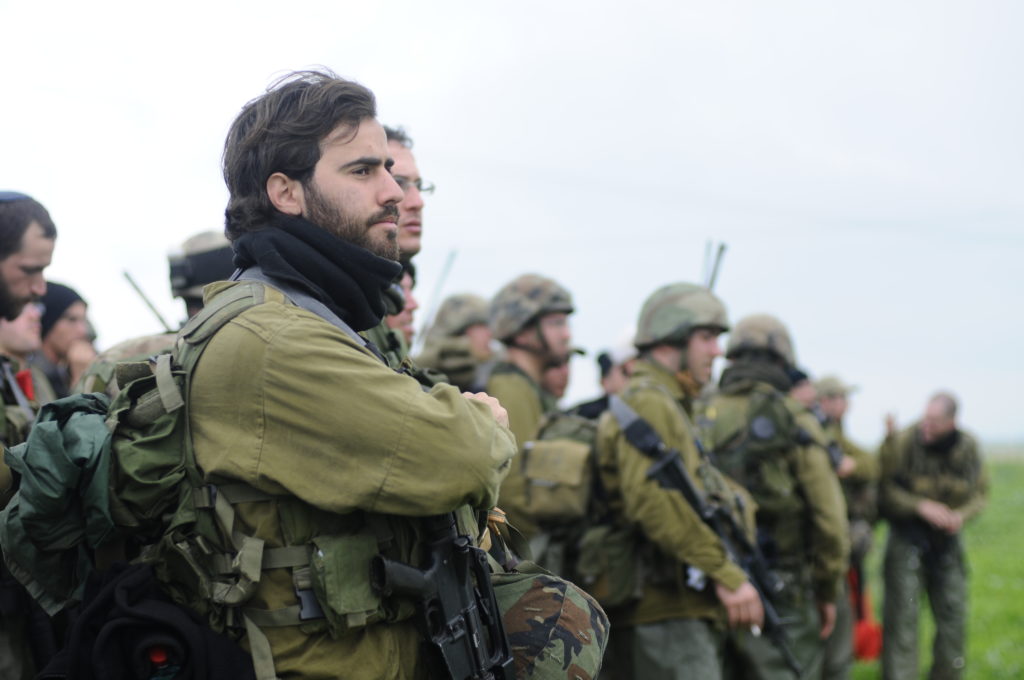 The Strength of the team
Peace of mind works with veterans from organic
units to allow those who fought together to
reflect together.
This approach minimizes the stigma associated with similar interventions while providing an irreplaceable supportive environment for combat veterans.
Months intervention for IDF veterans of active combat
individual therapy sessions
hours of group counseling
age range of participants
of participants diagnosed PTSD and in need of further treatment
therapists facilitate each team intervention 
leading professionals in the field
A 2 day overnight outdoor
workshop which includes
at-sea group activities. The
purpose of this workshop
is to discuss personal and team goals and expectations
as they begin the process,
to introduce therapeutic
language and to establish
rapport with the two
facilitators.
Weeklong seminar in Jewish community abroad
The team and their facilitators travel to a Jewish community outside of Israel. This eight day
workshop is the core of the
program and includes intensive group sessions from 8 AM to 4 PM every day, followed by varied evening activities after an intensive day as well as quality time with each other and the host families. The distance from Israel during this phase of the therapeutic process plays a crucial role in creating a safe, quiet and supportive environment
Six weeks after returning
to daily life in Israel the
team engages in a full day
workshop with outdoor
activities during which
participants reflect on
individual and group insights attained during the core workshop. It is a critical step in ensuring continuity and sustainable processing.
At the follow up workshop, a number of participants
request individual care, while the therapists also
proactively reach out to those they have identified as requiring further counselling. Over the next five months, participants pursue individual treatment plans tailored to their specific symptoms and needs.
The concluding workshop
allows for long term
assessment on what the
group has gained in the
process and the impact it
has on participants. During
this workshop, participants
are assessed once more to
determine any needs for
further individual therapy.
Impact on Peace of Mind participants
show post-traumatic growth
receive individual therapy
Report greater self-awareness
more willing to share emotions
report increased understanding & appreciation for Jewish life outside of Israel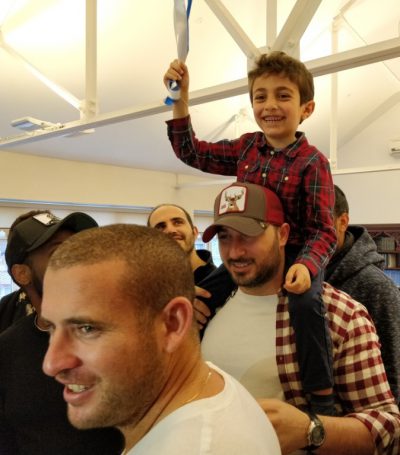 Peace of Mind is not a PTSD program. Most IDF veterans do not suffer from PTSD, but that does not mean that everything is alright. Veterans may suffer from a variety of post-traumatic symptoms even without classification of PTSD. They too deserve to live their lives free of the emotional and mental burden from their military service.
The group nature of the program allows it to be non-stigmatizing. Working with a unit allows Peace of Mind to engage with the entire range of post-traumatic symptoms, from those who are almost symptom free to those who are in urgent need of psychological care. Following the group intervention, those who need it receive individualized treatment.
Peace of Mind works with veterans from elite combat units who have been through traumatic experiences. The vast majority of these veterans are from all male units. 

Peace of Mind has worked with a few mixed units and one all female unit, but most units are all male. 
The veterans on Peace of Mind are not used to talking about their feelings. It may be very challenging for them to speak and share emotions that have until now been kept deep inside.
The distance from Israel allows the veterans to open up and speak in ways which they could not do in Israel.
Furthermore, the love and support of the host Jewish community plays a key role in creating a safe, quiet and supportive environment for the program.
Initially we started the program in cooperation with the IDF, and the IDF would refer to us units for the program. In recent years the units have contacted us on their own and we interview and place the units on our own. We are in regular touch with mental health professionals from the IDF but we are not part of the IDF, rather we are an independent recognized Israeli non-profit affiliated with Herzog Hospital and Hebrew University.